Insignificance of Omicron Variant: Biden Regime Leaves Border Completely Open
Article Body:
The "Omicron" variant of COVID arrived just in time to ruin Christmas. (Who didn't see this coming?) The variant with "more mutations than you shake a spike protein at" was first identified in Botswana and quickly became the most prevalent variant in South Africa.
The news of the Omicron variant shook the world. Joe Biden immediately banned travel from 8 countries in southern Africa.
In fact, the Biden administration was so shaken by the news that they decided to completely leave open the US Southern border with Mexico.
Tens of thousands of illegal aliens will be crossing the US southern border in the coming days.
But please wear your face masks....
Related
WHO Skips Next Greek Letter After "Nu" in Naming New COVID Variant – The Next Letter "Xi" Might Draw Attention to China – So They Named it "Omicron" Instead, Gateway Pundit, November 26, 2021.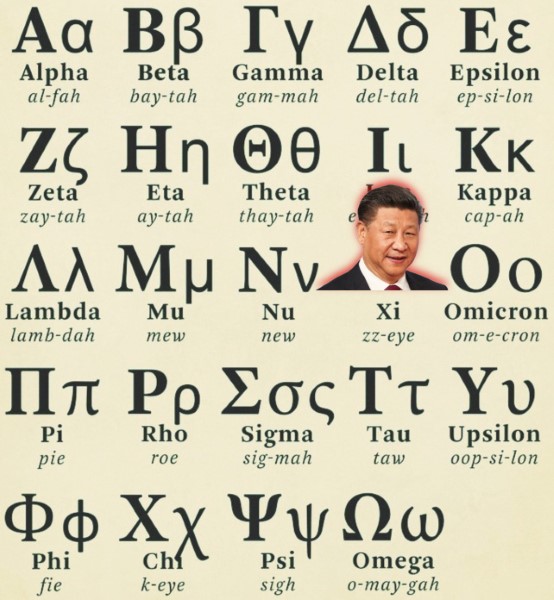 Who Nu? by Clarice Feldman, American Thinker, November 18, 2021:
They're now trying to shut down everything again and make the world safe again for private jet-flying elites to escape from voters. This time they claim there's a super-spreading, super-scary new variant of the Wuhan (pardon me, COVID-19) virus from Africa. As far as I'm able to discover there is no test for it, it has actually been around since July and it doesn't seem particularly fatal. So far it has produced only mild cases. But the taste of totalitarian control has only whetted the desire for more, with the thought of destroying those "deplorable" productive citizens of the middle class an added bonus.
How it got its name (Omicron) is another sign of the political nature of the thing....
South African Doctor Who Raised Alarm About Omicron Variant: 'Symptoms Were So Different And So Mild', Townhall, November 27, 2021.
Panic over omicron COVID-19 variant: Tucker Carlson interview with Alex Berenson, author of the new book Pandemia: How Coronavirus Hysteria Took Over Our Government, Rights, and Lives.(Segment starts at 14:20:
Bill Gates Charged with Murder for COVID-19 Vaccine Death in India's High Court – Death Penalty Sought, by Brian Shilhavy, Editor, Health Impact News, Conservative Choice Campaign, November 27, 2021.
A Fearstorm Is Upon Us, ZeroHedge, November 27, 2021.
A Judge Stands up to a Hospital: "Step Aside" and Give a Dying Man Ivermectin - A Chicago-area judge saved a grandfather's life with the single question that exposes hospitals blocking doctors from using a safe, FDA-approved drug: Why?, Rescue Substack, November 23, 2021.