The elites want COVID-19 lockdowns to usher in a 'Great Reset' and that should terrify you
Article Body:
America is locking down again... Joe Biden has promised more of it -- more masks, more quarantines, more limits on travel, more restrictions on who you can eat with and who you can touch....
So the question is, what exactly is this about? It's not about science. If masks and lockdowns prevented spikes in coronavirus infections, we wouldn't be seeing spikes in coronavirus infections after nine months....
Catholic Archbishop Carlo Maria Viganò... wrote a letter to President Donald Trump assessing the lockdowns from a perspective you almost never hear in this country.
"No one, up until last February," Viganò wrote, "would ever have thought that, in all of our cities, citizens would be arrested simply for wanting to walk down the street, to breathe, to want to keep their businesses open, to want to go to church on Sunday. Yet now it is happening all over the world ... The fundamental rights of citizens and believers are being denied in the name of a health emergency that is revealing itself more and more fully as instrumental to the establishment of an inhuman, faceless tyranny."...
Here's Canadian Prime Minister Justin Trudeau speaking to the United Nations in September....
"This is our chance," says Justin Trudeau... This is our chance to impose unprecedented social controls on the population in order to bypass democracy and change everything to conform with their weird academic theories...
"This pandemic has provided an opportunity for a reset."...
Klaus Schwab, the founder of the World Economic Forum, has written a book called "COVID-19: The Great Reset."... it describes,  "what changes will be needed to create a more inclusive, resilient and sustainable world going forward." ...
Related
The Question I've Wanted to Answer for Twenty Years is Suddenly So Clear to Me, by Allan Stevo, Lew Rockwell, November 14, 2020:
... It was shortly after World War II though, in 1948, that the communists came to power and there was a lot of "new normal" to deal with after the horrors of war. Akin to our current era, there was even a period of Czechoslovak communism called "normalizacia" or normalization.
What was this thing called normalization? It was the "second wave" of Stalinism led by the old guard, a return after the liberalization of the 1968 Prague Spring to the most oppressive communism, a "new normal."...
How could a people put up with it? How could anyone treat this as normal?
The stories I heard from so many seemingly normal and logical people in my many lengthy visits to post communist countries was "It was all so normal" and "We never realized anything was wrong with it." ...
Totalitarianism is compliance. Compliance brings totalitarianism. Whether it be more like fascism or communism matters little, widespread individual compliance inevitably leads a society to a bad place....
The Formula Our Technocratic Class Has Borrowed From The Totalitarians Of The Last Century

1.) Find a stressful situation.
2.) Stoke fear.
3.) Implement a new normal...
... I'm watching it first hand in my American homeland....
Video: KGB defector Yuri Bezmenov's warning to America.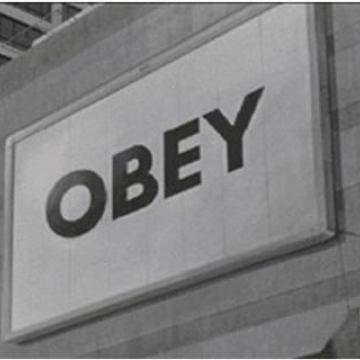 Big Brother stomps on Colorado and California family holiday gatherings
America's six month taste of socialism