The WEF and the Pandemic - global introduction of digital identity system
Article subtitle:
Using the pandemic as a catalyst for digital transformation and the global introduction of digital identity system
Article Body:
How is the Davos World Economic Forum involved in the coronavirus pandemic?
The Davos World Economic Forum (WEF) is a premier forum for governments, global corporations and international entrepreneurs. Founded in 1971 by engineer and economist Klaus Schwab, the WEF describes its mission as "shaping global, regional and industry agendas" and "improving the state of the world". According to its website, "moral and intellectual integrity is at the heart of everything it does."
The WEF has been involved in the coronavirus pandemic in several ways.
First, the WEF was, together with the Gates Foundation, a sponsor of the prescient "Event 201" coronavirus pandemic simulation exercise, held in New York City on October 18, 2019 – the same day as the opening of the Wuhan Military World Games, seen by some as "ground zero" of the global pandemic. China itself has argued that US military athletes may have brought the virus to Wuhan.
Second, the WEF has been a leading proponent of digital biometric identity systems, arguing that they will make societies and industries more efficient, more productive and more secure. In July 2019, the WEF started a project to "shape the future of travel with biometric-enabled digital traveler identity management". In addition, the WEF collaborates with the ID2020 alliance, which is funded by the Gates and Rockefeller foundations and runs a program to "provide digital ID with vaccines". In particular, ID2020 sees the vaccination of children as "an entry point for digital identity."
Third, WEF founder Klaus Schwab is the author of the book COVID-19: The Great Reset, published in July 2020, which argues that the coronavirus pandemic can and should be used for an "economic, societal, geopolitical, environmental and technological reset", including, in particular, advancing global governance, accelerating digital transformation, and tackling climate change.
Finally, the WEF has been running, since 1993, a program called "Global Leaders for Tomorrow", rebranded, in 2004, as "Young Global Leaders". This program aims at identifying, selecting and promoting future global leaders in both business and politics. Indeed, quite a few "Young Global Leaders" have later managed to become Presidents, Prime Ministers, or CEOs (see below).
During the coronavirus pandemic, several WEF Global Leaders and Global Shapers (a junior program of the Global Leaders) have played prominent roles, typically promoting zero-covid strategies, lockdowns, mask mandates, and vaccine mandates. This may have been a (largely failed) attempt to protect public health and the economy, or it may have been an attempt to advance the global transformation agenda outlined above, or perhaps both.
In this regard, some notable Young Leaders include Jeffrey Zients (US White House Coronavirus Response Coordinator since 2021), Jeremy Howard (founder of influential lobby group "masks for all"), Leana Wen (zero-covid CNN medical analyst), Eric Feigl-Ding (zero-covid Twitter personality), Gavin Newsom (Governor of California, selected in 2005), Devi Sridhar (British zero-covid professor), Jacinda Ardern (Prime Minister of New Zealand), French President Emanuel Macron (selected one year prior to his election in 2017), Austrian Chancellor Sebastian Kurz, German Chancellor Angela Merkel (selected back in 1993), and German Health Minister Jens Spahn.
To get a full overview of their members, see Global Leaders for Tomorrow and Young Global Leaders on WikiSpooks (a Wiki focusing on covert power structures) as well as the official Young Global Leaders website. For an overview of some notable members in politics and the media, see below.
In conclusion, the Davos World Economic Forum has indeed been involved in the strategic management of the coronavirus pandemic, with a major emphasis on using the pandemic as a catalyst for digital transformation and the global introduction of digital identity systems....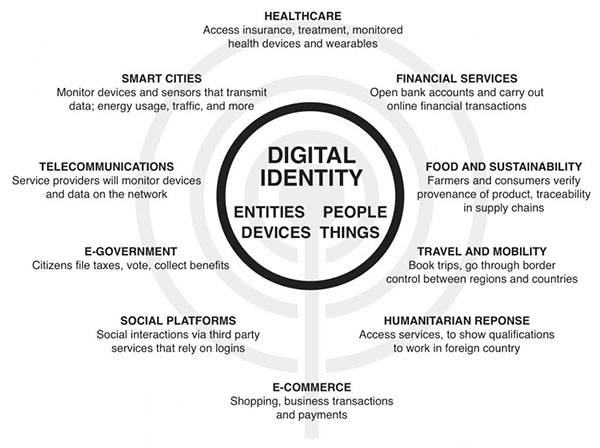 WEF "Young Global Leaders"
An overview of some WEF Young Global Leaders (2005-2021) and Global Leaders for Tomorrow (1993-2003) in politics and the media. The list is not exhaustive.
Sources: Global Leaders for Tomorrow and Young Global Leaders on WikiSpooks.
United States
Politics and Policy
Jeffrey Zients (White House Coronavirus Response Coordinator since 2021, selected in 2003), Jeremy Howard (co-founder of lobby group "masks for all", selected in 2013), California Governor Gavin Newsom (selected in 2005), Peter Buttigieg (selected in 2019, candidate for US President in 2020, US secretary of transportation since 2021), Chelsea Clinton (Clinton Foundation board member), Huma Abedin (Hillary Clinton aide, selected in 2012), Nikki Haley (US ambassador to the UN, 2017-2018), Samantha Power (US ambassador to the UN, 2013-2017, USAID Administrator since 2021), Ian Bremmer (founder of Eurasia Group), Bill Browder (initiator of the Magnitsky Act), Jonathan Soros (son of George Soros), Kenneth Roth (director of "Human Rights Watch" since 1993), Paul Krugman (economist, selected in 1995), Lawrence Summers (former World Bank Chief Economist, former US Treasury Secretary, former Harvard University President, selected in 1993), Alicia Garza (co-founder of Black Lives Matter, selected in 2020).
CNN medical analyst Leana Wen (selected in 2018), CNN chief medical correspondent Sanjay Gupta, Covid Twitter personality Eric Feigl-Ding (a 'WEF Global Shaper' since 2013), Andrew Ross Sorkin (New York Times financial columnist), Thomas Friedman (New York Times columnist, selected in 1995), George Stephanopoulos (ABC News, 1993), Lachlan Murdoch (CEO of Fox Corporation).
Technology and Social Media
Microsoft founder Bill Gates (1993), former Microsoft CEO Steven Ballmer (2000-2014, selected in 1995), Amazon founder Jeff Bezos (1998), Google co-founders Sergey Brin and Larry Page (2002/2005), former Google CEO Eric Schmidt (2001-2011, selected in 1997), Wikipedia co-founder Jimmy Wales (2007), PayPal co-founder Peter Thiel (2007), eBay co-founder Pierre Omidyar (1999), Facebook founder and CEO Mark Zuckerberg (2009), Facebook COO Sheryl Sandberg (2007).
Great Britain, Canada, New Zealand...
Related
Digital Health Passports Are Trojan Horse For Cashless Society, by Leo Hohmann, ZeroHedge, August 10, 2021:
The digital trap has already been set and globalist elites are using COVID to speed up the process of convergence. Most people will sleep-walk right into the trap, which will ultimately reduce them to a human QR code – trackable, traceable, and 100 percent dependent on Big Tech and big government for their existence....
The most imminent agenda item needed to jumpstart this system is a successful launch of digital health passports.
France, Italy, Ireland, Germany, Greece and many other nations have started mandating these passports on their citizens, many of whom are flooding into the streets to protest....
The movement toward digital health passports in the U.S. is happening more gradually but it's picking up steam....
When asked for clarification on exactly what COVID rules might be implemented, White House Press Secretary Jen Psaki said nothing is off the table.
Remember that phrase: Nothing is off the table....
Despite what anyone tries to tell you, separating Americans by vaccine status is a historic first. It has never before been tried, not through the polio or smallpox outbreaks of the 1920s, 30s and 40s, not during the Spanish Flu. Not ever...
Learn your medical rights as an employee, student, etc., and how to 'say no to the needle' at Peggy Hall's HealthyAmerican.org
That leads us to the second leg of the digital trap that is baking in the technological oven – a new global digital ID system that is capable of working in conjunction with the digital health passports and the new medical-vaccination complex.
The leader in this stream of tech is the ID2020 Alliance, a collaborative of more than 35 members including Accenture, Microsoft, the Rockefeller Foundation, MasterCard, IBM, the International Chamber of Commerce, MIT SafePaths and Bill Gates' GAVI Global Vaccines Alliance....
Yet another piece to the evolving techno-fascist puzzle is the new digital currency....
"The Fourth Industrial Revolution will lead to a fusion of our physical, biological and digital identities," Schwab told the Chicago Council on Global Affairs in November 2020....
Compelling Perspectives on Politicization of the China Virus