Cascade of Consequences
Article Body:
... people believe the narrative they have been conditioned to believe, and no quantity of facts, data or rational arguments will change their minds. Arguing on twitter or facebook is not going to change the mind of those you are arguing against. Our public education indoctrination centers have taught multiple generations to feel rather than think, believe rather than question...
Those in control have achieved astounding success in exploiting the psychological weaknesses of millions of Americans by inducing them to believe absurd falsities...
They convinced an enormous portion of the world's population a non-lethal virus, for anyone under 80 years old in decent health, was such a threat they agreed to be locked down and masked for a year, destroying the global economy, putting tens of millions out of work, bankrupting hundreds of thousands of small businesses, and benefiting authoritarian government tyrants, mega-corporations, and criminal cabal who stole the presidential election for a senile hair sniffing angry gaffe machine functioning as a Trojan donkey (ass) to implement the Build Back Better, new world order WEF plan....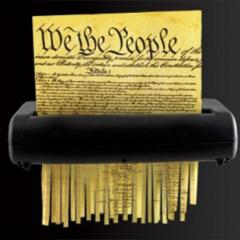 One of the biggest lies from the outset has been about masks. All guidance from renowned health organizations prior to 2020, and backed up with scientific studies, unequivocally stated masks DO NOT protect you from viruses.... They have been lying ever since...
We all become faceless sheep being corralled, shorn, and ultimately sacrificed at the altar of the Build Back Better New World Order....
The dictatorial lockdowns across Australia didn't work last July and August, as cases soared, and they have been entirely unnecessary since. A country with 26 million people has recorded less than 5 deaths with Covid...
This brings us to the big lie about vaccines. It seems both the left and right are in on the vaccine lie. The first lie is this gene altering concoction is actually a vaccine. A vaccine is supposed to trigger your immune system and provide immunity from a disease. This supposed vaccine does nothing of the sort... The CDC's own website says the vaccine was supposed to keep you from getting the virus. Fact Check – FALSE!!!...
Why were Moderna patents for their vaccine obtained before the pandemic began? Why do Fauci and his NIH cronies have financial interests in Moderna? When will Fauci be brought to justice for funding the gain of function research at the Wuhan lab, as he continues to lie to Congress, despite documented proof of his guilt. ...
Now the latest Big Lie has been revealed, well after the damage has been done. Kary Mullis, who won the Nobel Prize in Chemistry for the invention of the PCR test, had this to say about its use and Fauci:
"The PCR, if you do it well, you can find almost anything in anybody. Those guys have got an agenda which is not what we would like them to have, being that we pay for them to take care of our health in some way. They have a personal kind of agenda. They make up their own rules as they go; they change them when they want to. And they (are smug)—like Tony Fauci does not mind going on television in front of the people who pay his salary and lie directly into the camera."
If the test had been conducted at 28 cycles, it would have ruined their agenda of removing Trump, destroying the economy, frightening the sheep into mass compliance, and furthering their Build Back Better New World Order. The moment Biden was installed as president, the guidance from the CDC on the PCR test was reduced from 35/40 to 28 cycles....
They have pushed their agenda too far and too fast. The UK, France, Italy and Australia have tried to cross a bridge too far. Their totalitarian lockdowns, mandatory vaccine passport schemes, and generally treating their citizens like cattle has begun to backfire. Violent protests are taking place around the globe against the despotic tyranny of their elected leaders....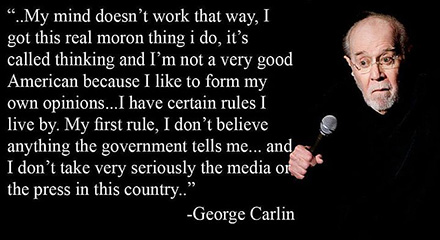 Related
Compelling Perspectives on Politicization of the China Virus
They Will Reap What They Sowed, The Burning Platform, September 7, 2021.
Twilight's Last Gleaming, by Andrew P. Napolitano, Lew Rockwell, September 16, 2021:
It was scandalous and infuriating to hear President Joseph R. Biden argue last week that his so-called vaccine mandates somehow have nothing to do with freedom or personal choice. In saying that, he has rejected our history, our values and the Constitution he swore to uphold....
And the Ninth Amendment underscores that we have many personal rights not enumerated in the Constitution or the Bill of Rights and the government is required to respect them. After the right to live, ownership and control of your own body are foremost among those unenumerated rights.... If self-ownership is not among those rights, then nothing is....
Government is essentially the negation of liberty. Liberty is the default position because we are born with our rights... Government is a thief in the night when it takes — rather than protects — liberty or property....
Their first job under the Constitution is to keep us free. Even if the government keeps us safe but unfree, we have the duty to alter or abolish it....
What Travel During COVID Reveals by Robert J. Hutchinson, American Thinker, September 16, 2021:
... The net result of all this is that the turnkey totalitarianism of the Anglophone world -- Australia, the UK, Canada, and Vladimir Biden's America -- has "red pilled" virtually the entire planet.
Many suspect that democracy is now largely an illusion. We have seen with our own eyes that our cherished civil liberties can disappear overnight at the whim of self-appointed autocrats and Big Tech oligarchs....
At least for the next several years, we'll all be living in the capitalist equivalent of Communist East Germany -- a grim bureaucratic dystopia in which everyone is under surveillance, travel is restricted, and no one really believes anything government officials say.
The threat from COVID will eventually fade and there will be a worldwide political reckoning, comparable to the fall of the Berlin Wall when the autocrats who took advantage of the pandemic to seize power and abuse their fellow citizens will face the justice they so richly deserve.
Biden Regime: Don't Worry, We'd Never Impose a Vaccine Mandate! [supercut], Grabie News, September 10, 2021:
Fauci said vaccine mandates would be unworkable and violate American liberties.

But Biden enacted one anyway. pic.twitter.com/lq6ZYyEfu4

— Ronna McDaniel (@GOPChairwoman) September 16, 2021